Partner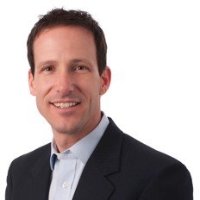 mmarca@gutierrez-marca.com
Gutierrez Marca LLP
350 California Street, 22nd Floor
San Francisco, California 94104
Direct SF: 415.231.6161
Direct DC: 202.779-9199
Mobile: 415.269-8253
Fax: 415.231.6163
Download vCard
Key Areas
Discrimination and Harassment
Leaves of Absence and Disability Accommodation
Competition and Trade Secret Law
Wage and Hour
Mergers/Acquisitions and Joint Venture agreements
Corporate Governance
Contracts
Overview
Matthew Marca advises and represents businesses ranging from small businesses to Fortune 500 companies, including:
Commercial service companies
Restaurants
High tech companies
Doctors' offices
Construction companies
Sole proprietors
By getting to know each of his clients' unique needs and business environments, he strives to reduce litigation through effective policy implementation and management and immediate client feedback regarding pressing issues. Matthew uses his close client relationships to effectively defend against allegations of all types of discrimination, wrongful discharge and denial of benefits, as well as the plethora of issues that arise in union grievance arbitrations. He has represented employers in both state and federal courts in lawsuits involving:
Disability
Age and gender discrimination
Sexual harassment
Denial of California Family Rights Act and Family Medical Leave Act leave
Wrongful termination
Additionally, Matthew regularly counsels employers in many aspects of the employment relationship, helping companies to minimize exposure and avoid litigation on issues related to:
Executive employment agreements
Disability accommodation
Trade secret protection
Background investigations
Sexual harassment investigations
Separation agreements
Developing personnel policies and procedures
Prior to founding Gutierrez Marca LLP, Matthew was a Shareholder in Littler Mendelson's San Francisco and Washington DC offices.
Academic Credentials
J.D., McGeorge School of Law, University of the Pacific, 1995
B.A., Philosophy, University of California, Santa Cruz
Bar Admissions
Professional Affiliations
American Bar Association
Bar Association of San Francisco
Publications & Press
Social-Media Screening is a Potential Mine Field, National Law Journal, July 22, 2013.
Your Internship Program May Be In Violation, Law360.com, July 2, 2013.
Ethics in Discovery: Where the Rubber Meets the Road Section of Labor and Employment Law, American Bar Association, March 2013.
California Hiring and Firing Update: New Traps, New Laws Practicing Law Institute, 2010, 2011.
California Supreme Court Reject Employees Right to Sue for Misappropriated Tips But An Unfair Competition Cause of Action Remains, Littler ASAP, August 18, 2010.
California Appellate Court Protects Employers Who Allow Tips for Dishwashers, Littler ASAP, April 7, 2009.
Speaking Engagements
September 2013 Workforce Mobility and Employment Law: Unchartered Territory  Charlotte Metro Area Relocation Council, Charlotte, NC, September 2013.
Ethics in Discovery: Where the Rubber Meets the Road Mid-Winter Meeting, Ethics & Professional Responsibility Committee, Section of Labor and Employment Law – American Bar Association, Miami Florida, March 2013.
Workforce Mobility and Employment Law 2012 Global Workforce Symposium – Worldwide ERC, Washington, DC, October 2012.
Advanced Training for Harassment and Discrimination Investigations, Client Presentation, Houston, TX, June 2011.
Practical Approaches to Employment Issues for Executives and Managers, Client Presentation, San Francisco, CA, March 2011.
California Hiring and Firing Update 2011: New Traps, New Laws, San Francisco, CA, March 2011.
Handling Workplace Disabilities & Leaves of Absence, Nationwide Webinar, April 2009.
Blog Posts
California Supreme Court Holds Employees Do Not Have Private Right of Action to Sue for Tips, Wage & Hour Counsel, August 2010.
Update: California Supreme Court Will Not Review Starbucks' Appellate Victory in $86 Million Tip Case,  Wage & Hour Counsel, September 2009.
Trial Court Award Overturned in Starbucks Tip Pooling Case,  Wage & Hour Counsel, June 2009.